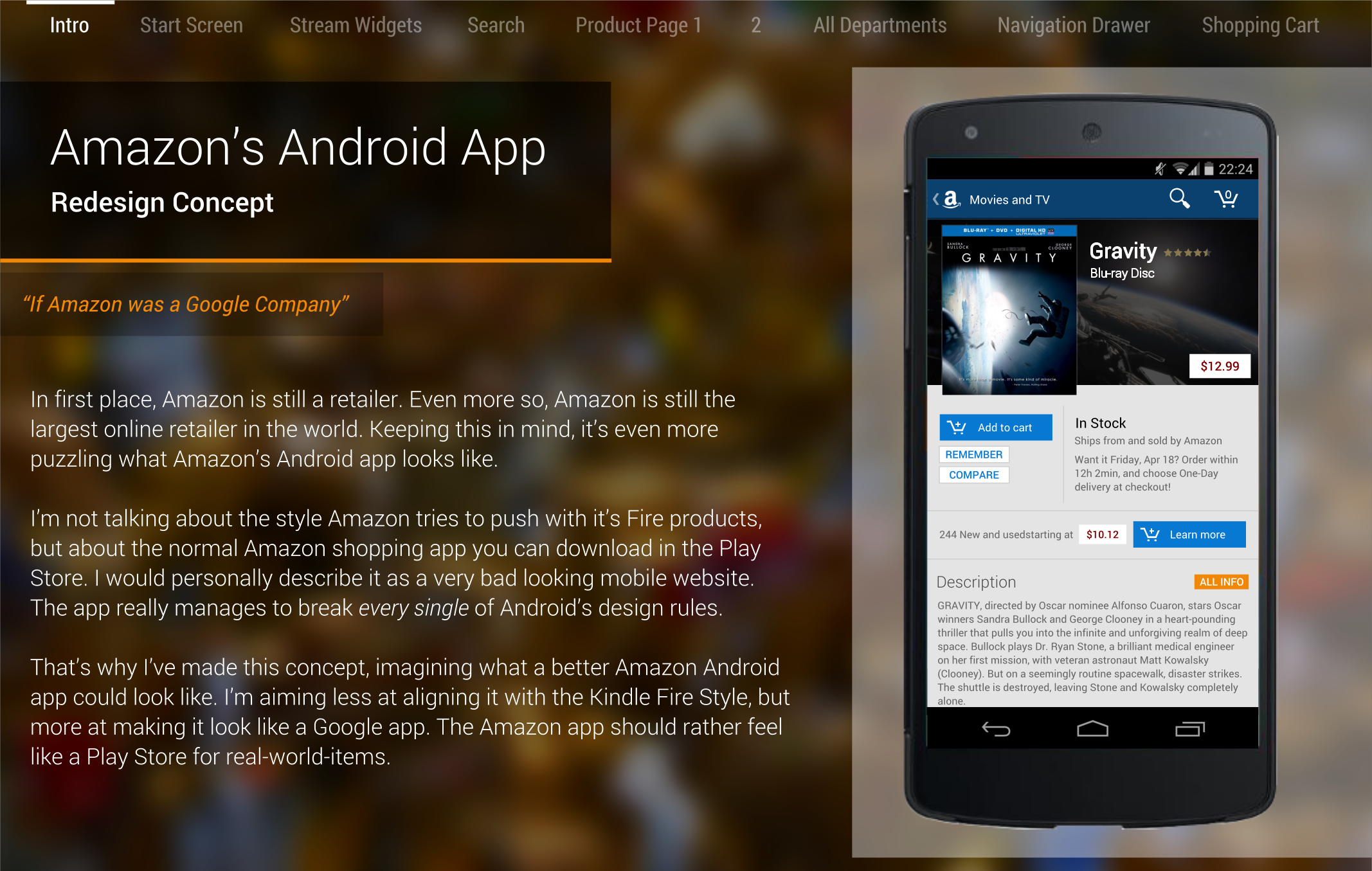 This is my final entry for Taylor Ling's
Android UI/UX (Re)Design Challenge 2.0
. It's a redesign of the normal Amazon app that is available from the Google Play Store (not their own store). Interestingly, even though Amazon is still the world's largest online retailer, the company has apparently only a very bad store for non-kindle mobile users.
Having such a bad app for your core business is very strange and also dangerous for various reasons. Interestingly, this app does not only ignore all of Android's design guidelines, but it does also not follow the style of Amazon's Kindle devices. It's rather a strange, outdated mobile version of Amazons website, which runs extremely insecure and slow.
My redesign does not aim at aligning the app to the Kindle Fire look, but at making it look like a normal Android app, following all guidelines. That's also the reason why this probably won't ever turn into reality. If Amazon will update it's app at all one day, then it will probably introduce the Fire style.
But for this concept, I've thought about what the Amazon app would look like today if Amazon was a Google-owned company. This concept kind of imagines what the Amazon Store would look like as a counterpart to the Play Store for non-digital stuff.
Here's the original Google+ post, which attended at the contest.
Not at last, after having already received questions about the blue action bar color at Google+, I also directly want to clarify my choice here: Amazon's website used to have a blue navigation bar (bit.ly/1gUWhgq) and their Android app icon also still features much blue, too. Thus, I thought the color would do great in combination with Amazon's orange color in the tabs. In my opinion, a completely orange action bar would either have been too aggressive or too similar to Google Play Music. And a black action bar would have been boring and maybe too "usual" for a big company like Amazon.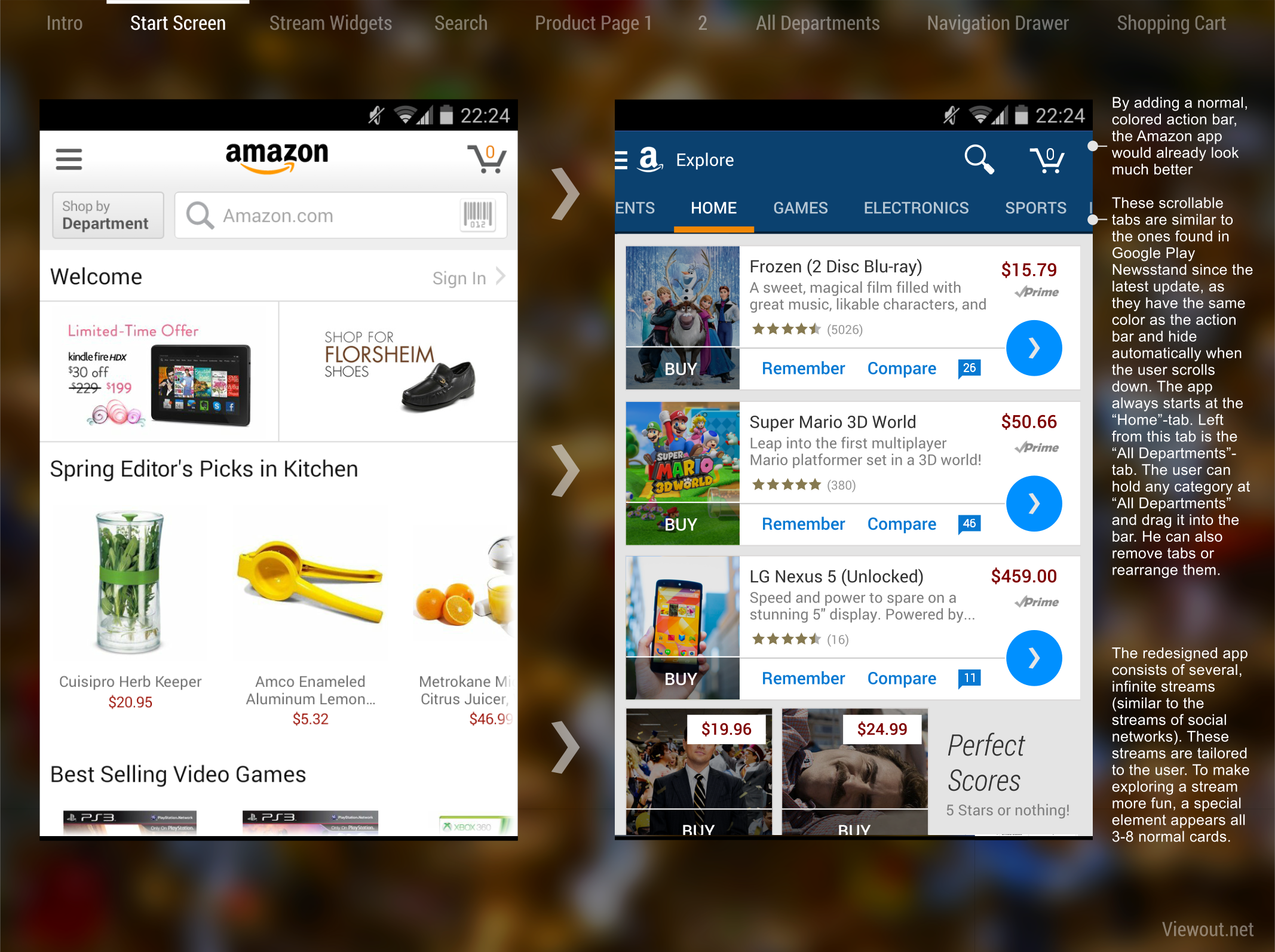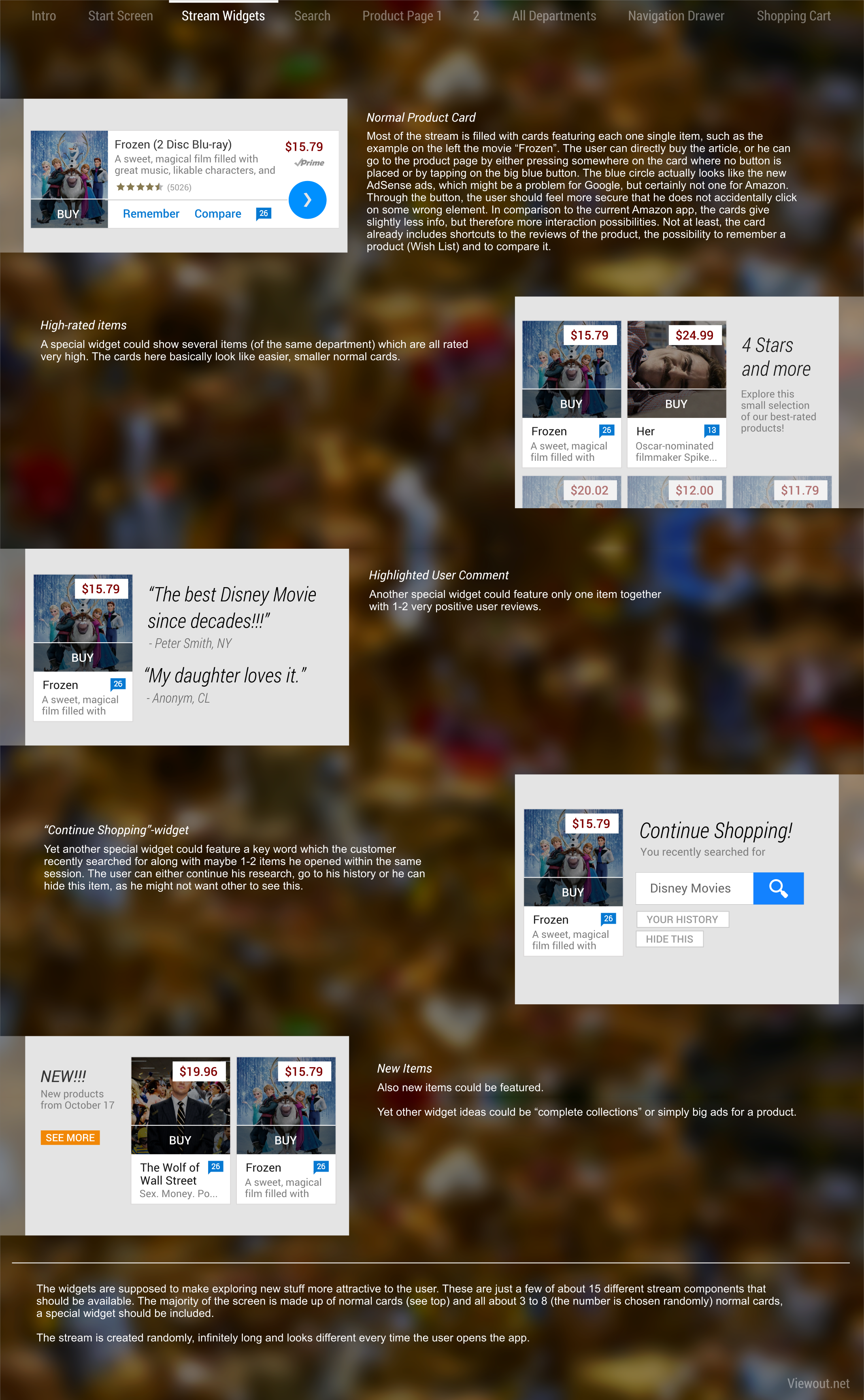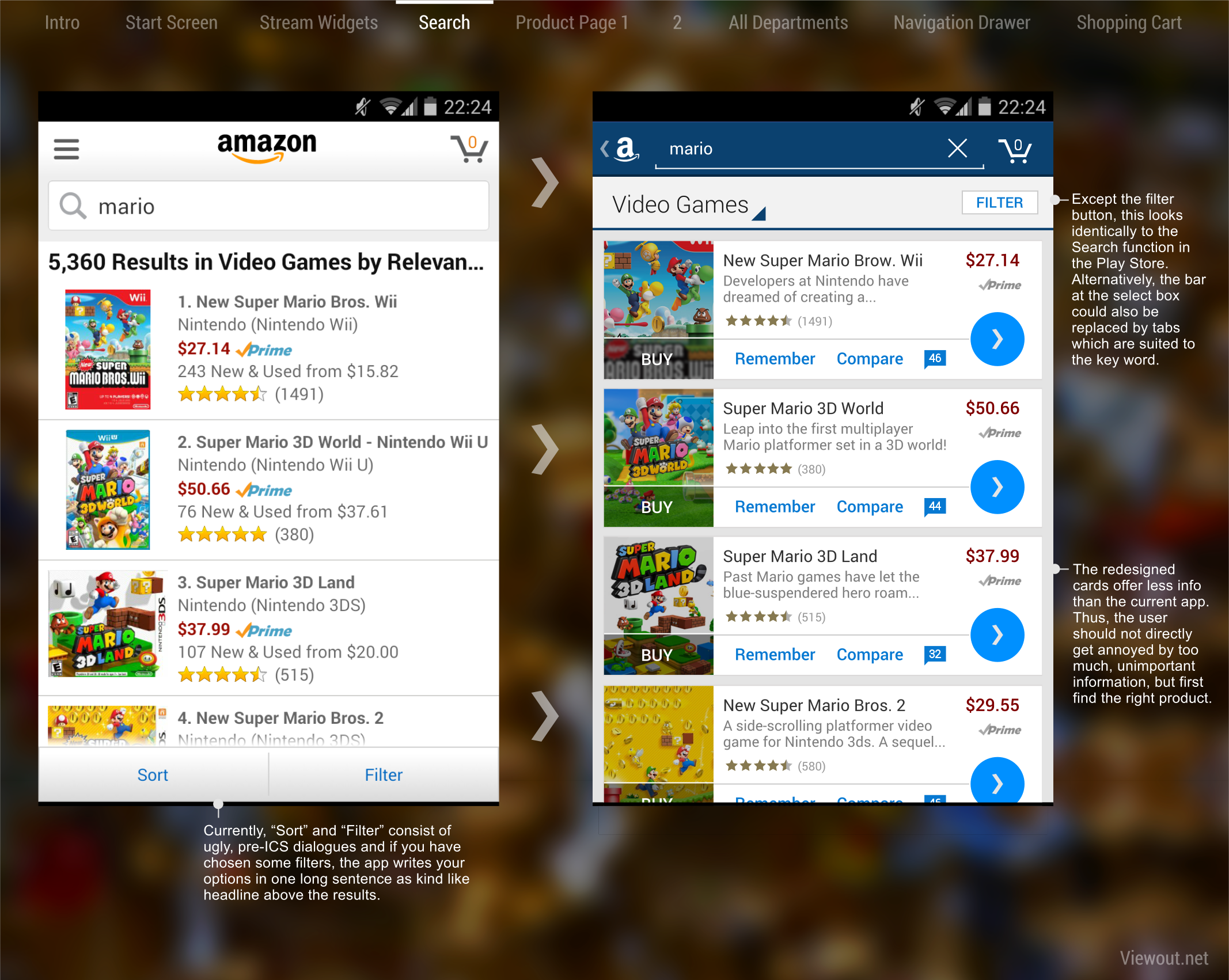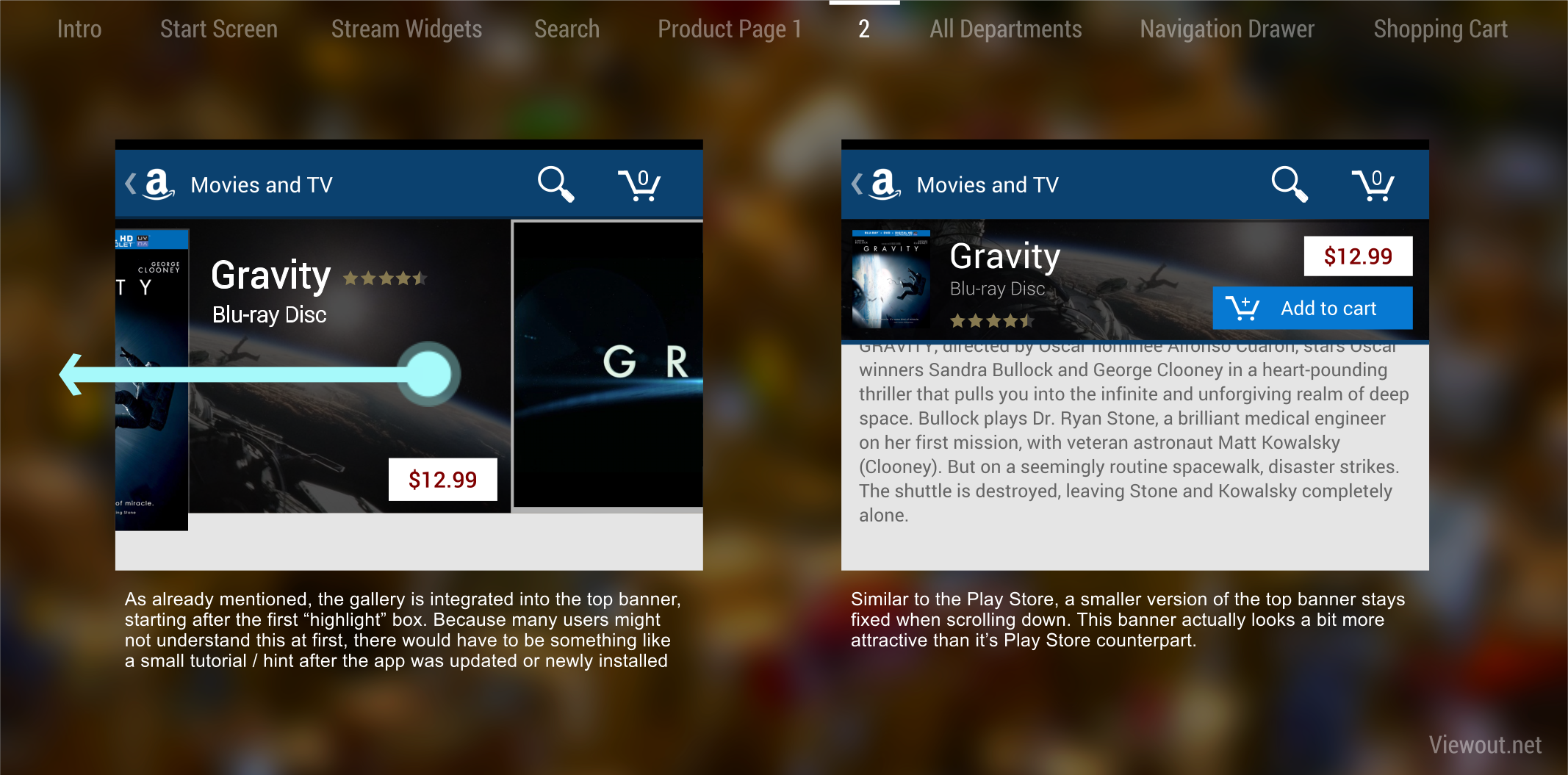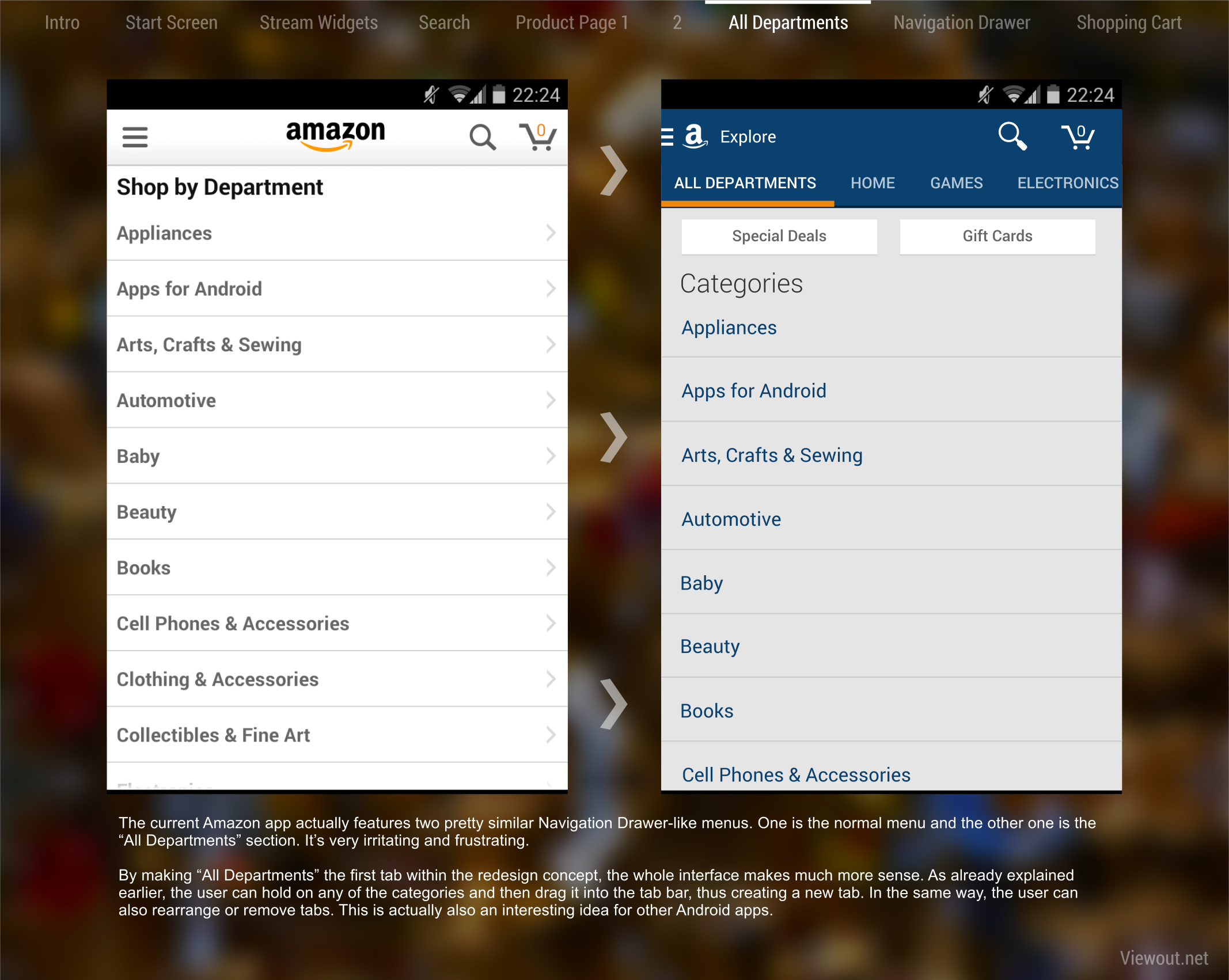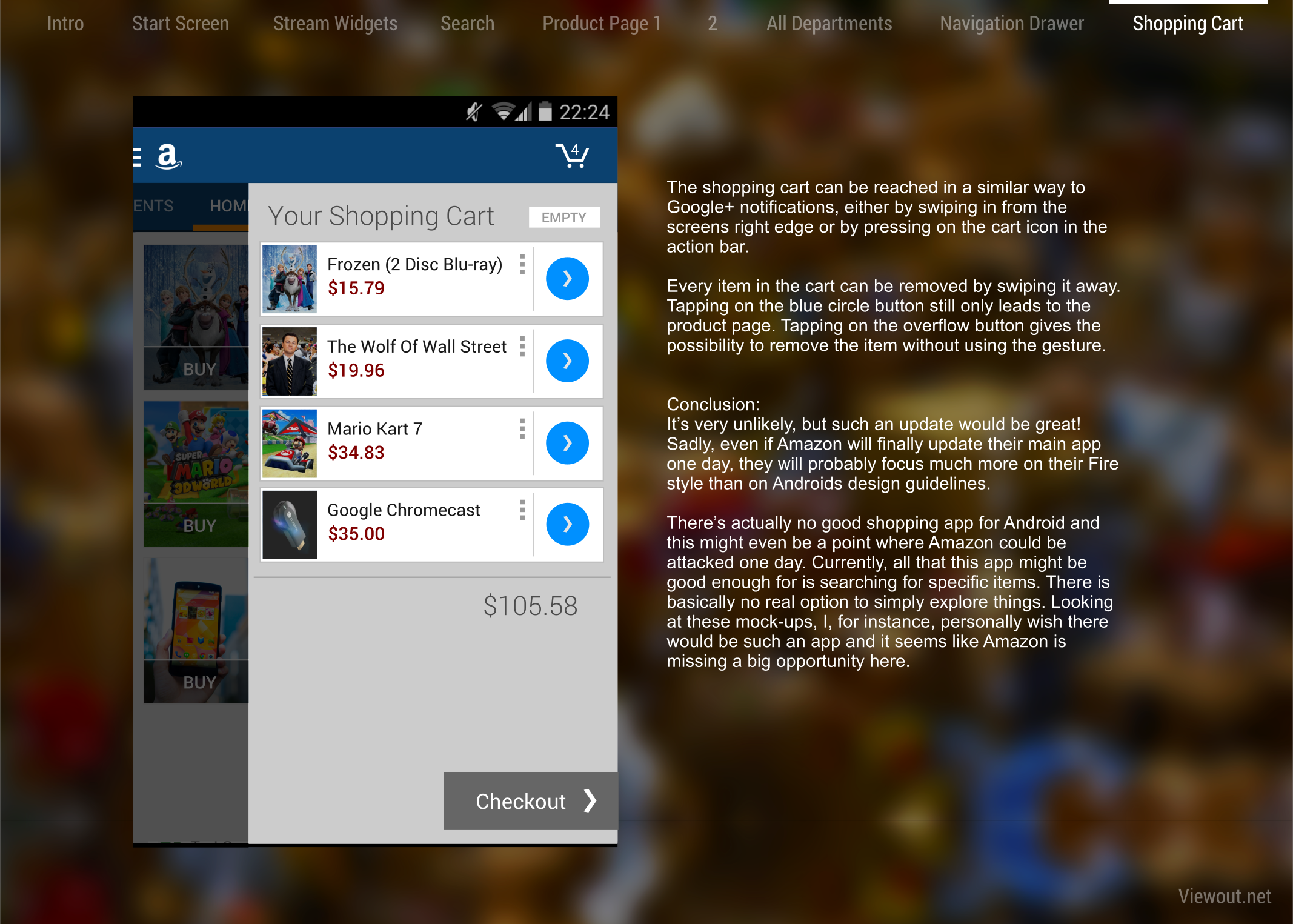 What do you think about this? Do you order things from Amazon regularly - and if yes, do you use their Android app for this?