IOS7 is not a new thing anymore. First - directly after it's presentation at this years WWDC - hardly criticized by many for it's inconsistent design decisions, Apple's new design language has gone a long way through many updates and through it's release to the public. And in the meantime, many people have also changed their opinion about Jony Ive's interface. There are still many who dislike iOS 7, but there are also a whole lot of people now who actually prefer it.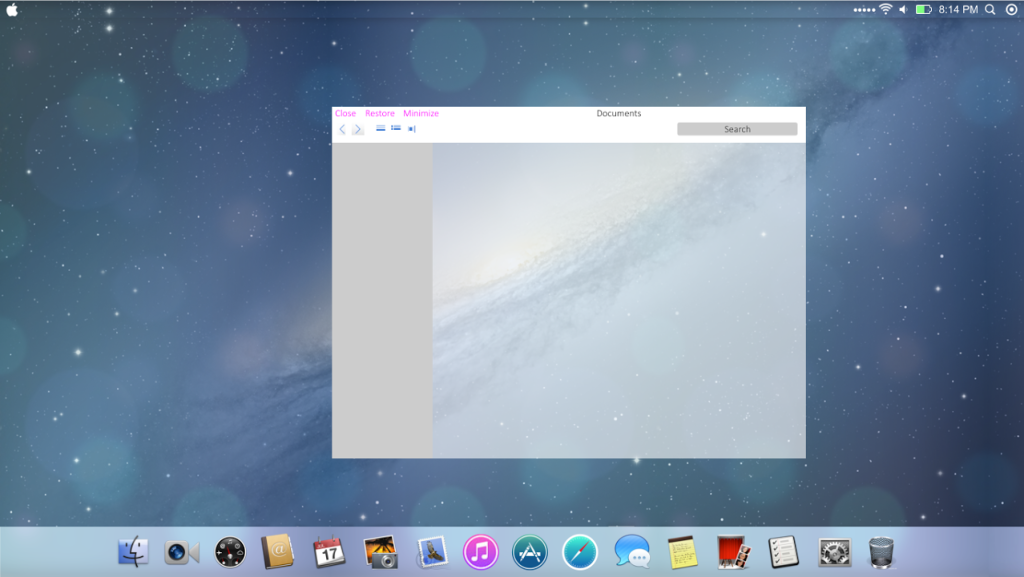 An idea what might come to OS X after Mavericks?
So - how likely is it that Apple is going to adapt their style also to Mac OS X? After all, Mac OS and iOS have always looked very similar. The original iOS' (back then iPhone OS') user interface had been clearly inspired by Mac OS. Especially the dock, buttons and icons will apparently have to be adapted now.
I'm personally pretty sure Apple is going to do something like that. Maybe not already with Mavericks, but after the next version. Maybe also not as expansive as in the photo above (the window-design, for instance, is probably not going to change that much). But Apple seems to be confident about their new style and they'll probably want to spread it through all of their products!
What's your opinion? Do you think the iOS7 design would do well in Mac OS? Would you like to see something like this in the concept pictures come to your Mac?