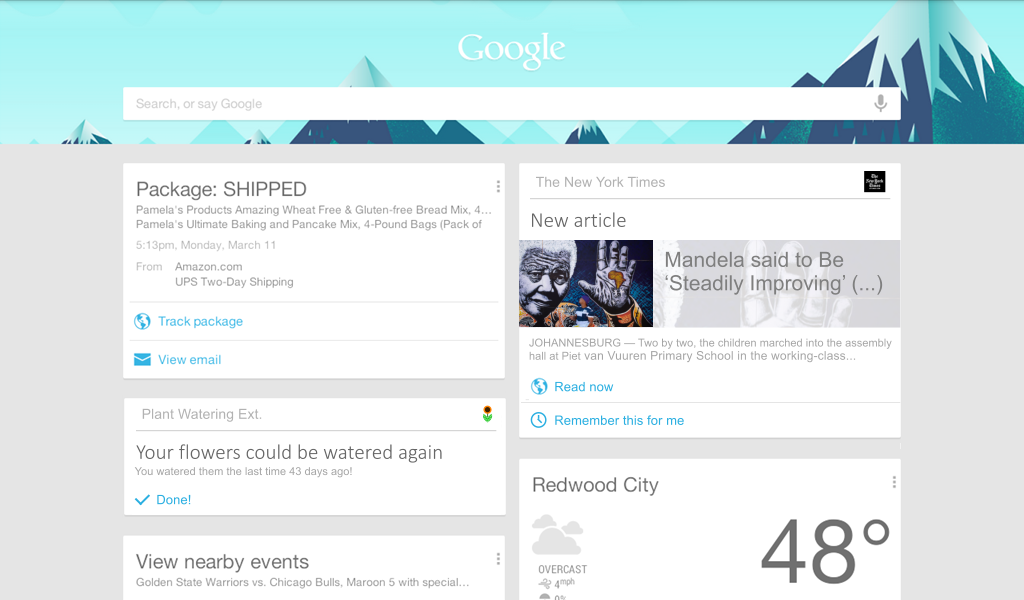 How to define Google Now
Whether 3rd party cards would be a good addition for Google Now depends much on as what you define Google Now. If Google has made Now to get to learn you intelligently and to combine all of their services and capacities for you, then third party notifications would probably not make much sense.
But if Google Now was in first place made to show you 'by the way' information - thing that might interest you, but don't have to. Or that could point you to something which you otherwise also wouldn't miss, then third party cards would at lest make a bit more sense!
If you would for example have chosen a Google Now extension of some newspaper, you would certainly not want to get notified for every single (not breaking) article, but some news might interest you anyway. You could maybe even only shortly get them in mind when seeing such a card and search for it later when having more time. This could work like kind like less aggressive push notifications.
Of course articles are a bad example since Google already has the capabilities to do this completely on their own. But how about an extension for Google Now reminding you that you haven't watered your plants for some time?
I'm sure Google isn't going to implement something like this in near future. And I also think that this is the right decision, because (at least now) 3rd party cards would bring more disadvantages and things Google would have to keep in mind while implementing, than real advantages. Just as with Android notifications you're stream would probably became very cluttered. It would also make the whole thing more complicated and less innovative and intuitive. And at least there are still dozens of things left Google could (and most likely also will) implement without others.
So, what's your opinion? Might 3rd party cards be a good idea one day? Would you want to have something like this? Or do you think that Google Now is only for Google stuff and 3rd party notifications are a thing for the notification center?